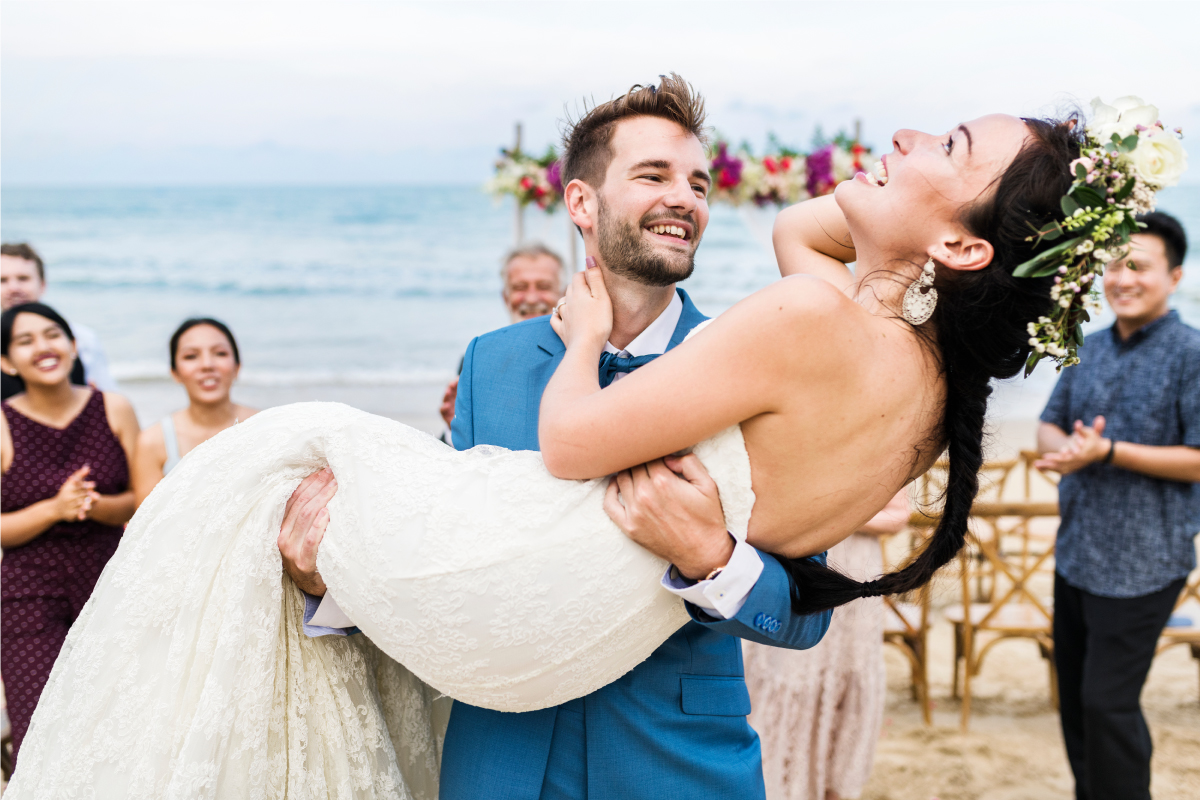 We were approached by a client who had taken on a franchise business selling destination wedding and honeymoon packages. They needed to start generating their own sales leads and knew they wanted some of them to come from online enquiries but were unsure where to start.
As part of their franchise they got given an area on the main brand's website to advertise what they were doing. Unfortunately, this was very limited from an SEO and marketing point of view and was not generating ANY sales leads for them. While we were working on a long term fix for this they wanted to start generating some leads straight away so we turned to social media and specifically to Facebook.
Why Facebook?
Where a customer does not have a strong search engine presence we will often give them a temporary boost by running Google Adwords campaigns. These can be very cost effective and tend to produce high quality leads. However, in order to get a decent return on Google Adwords it is essential to have the adverts pointing as dedicated landing pages which has been tailored to the search terms you are targeting. With the limitations of the website our client had been given by their franchise we could not create proper landing pages and so running Google Adwords was likely to be a waste of money.
We knew from past experience that Facebook works really well for promoting wedding business and travel businesses. Weddings and travel are both very aspirational and something people enjoy spending time planning. If you can get the right image or video to appear in people's Facebook timelines then there is a good chance you can catch their attention and get them interested in a business.
Organic v Paid Facebook Campaigns
Facebook changed the way that business pages work a couple of years ago. They will now only show people a percentage of the posts from a business page they have liked. For a new business with very few page likes that can mean that your posts only get seen by a tiny handful of people. If you want your posts to be seen by more people you have to pay. As we were starting from scratch with this client and they wanted quick results we opted to go down the paid route.
Boosted Posts
The very first lead that we generated for our client came from a boosted post. One of our client's speciality areas is Sikh and Hindu destination weddings. We wrote a blog post about this, found a nice image on one of the stock photography websites we have access to, and created a Facebook post. We then chose to boost this post for 4 days at a cost of £2 per day. Importantly we were very selective on the people we boosted the post to.
We setup an Audience on Facebook so that this advert would only be shown to women in the UK who were within a specific age range, were engaged to be married and had previously shown an interest in Hindu and Sikh wedding clothes. We were therefore fairly confident that the people who would see this advert would be interested in Hindu and Sikh Destination Weddings.
The post got seen by 835 people, 4 people shared it with their friends and our client got an email enquiry from someone wanting a Hindu destination wedding. With the cost of destination weddings easily running into the tens of thousands of pounds, generating 1 sales lead for £8 was a good start but we wanted to see if we could do better.
Lead Generation
Facebook lead generation adverts allow your business to have an enquiry form directly on Facebook. With our client having a very limited website where they could not build landing pages and forms Facebook Lead Ads seemed to be a good fit.
We knew from our keyword research that there was a lot of search volume around Beach Weddings. As Beach Weddings are something that a lot of people in the UK search for there was a good chance that it would also be something people were interested in on Facebook. We started by writing a blog post on the Best Beach Wedding Destinations and sourcing a lot of images of beach weddings to illustrate it with. We then created an advert on Facebook using a selection of images to illustrate different beach wedding destinations with relevant advert copy and a simple form to fill in.
We set the Facebook Lead Ads running over a weekend with a targeted Audience set. This time we went for a more general approach and set the advert to be shown to women in the UK who are engaged and who are interested in destination weddings and wedding planning.
The total advert spend was £28.91 and we generated 9 sales leads from this. All of the leads were from women looking to book a beach wedding within the next couple of years. The destinations they were interested in ranged from the Maldives and the Caribbean to Greece and Italy. The average cost of a destination wedding is between £15,000 and £30,000 so gaining 9 potential clients (£135,000 to £270,000 worth of business) on an advert budget of under £30 was a decent return on investment.