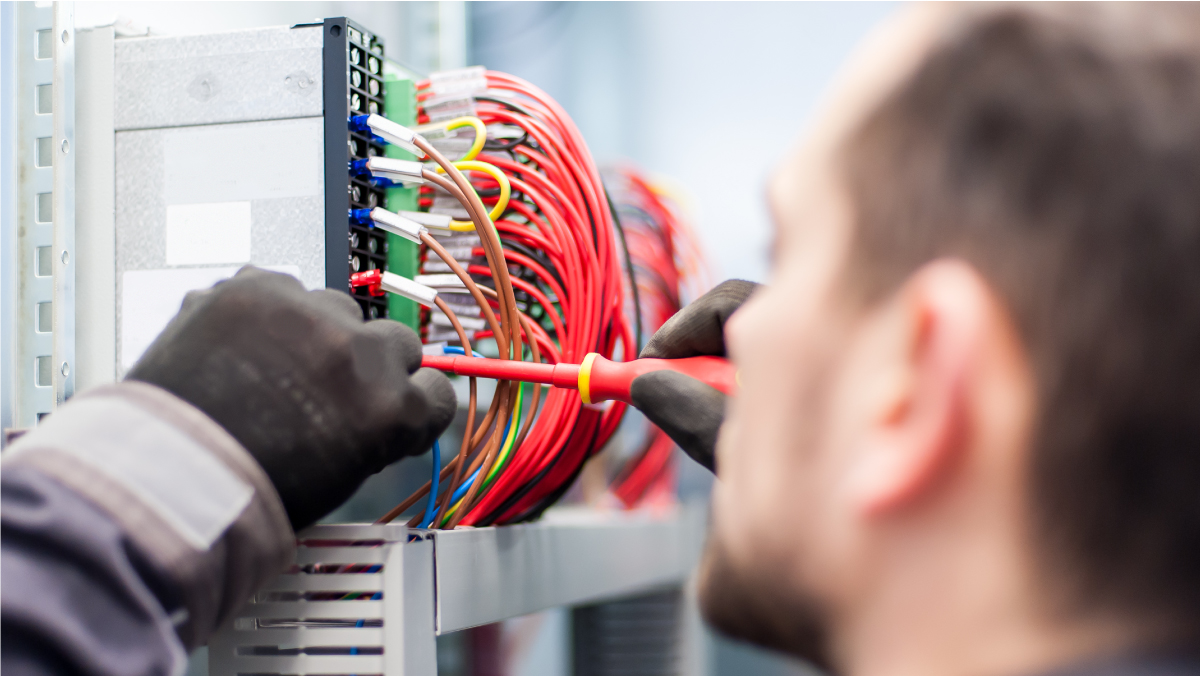 The client's problem.
Before we started to do Digital Marketing work on the client's site it had been live for around a year. He had written his own content prior to launching his business and came to us as he wasn't getting ANY enquiries or leads from Google.
After working with us for 3 months he secured a £40,000 contract as a result of an enquiry through his website from a local landlord who had found our client's website on Google.
So, what did we do in those 3 months?
Content
Our client offers a range of services for commercial clients, homeowners and landlords. When we took over his website it consisted of 3 pages. A home page, an about us and a services page.
Sound familiar? Think about how many websites you see that use this format. So it's not surprising that so many new businesses "copy" this format when they launch a new website.
However, as our client found out, this isn't enough to compete with established businesses when you are launching a new website online.
One of the first things that we did was to create new areas on the site for his commercial and residential work and then to start building out pages for all of his individual services. So, for instance, rather than his service for providing electrical testing for landlords being a single sentence on a page it is now a full page on its own.
Keyword Targeting
Part of our process of building out the new content pages is to look at what people are searching for on Google and other search engines. We can see statistics on how many people in different areas of the UK are searching for particular words and phrases. We can then wrote the content on our client's website to match the best words and phrases for their business. Each page that we add will be targeted at a specific keyword or phrase and we will do the appropriate on page SEO work to ensure that they meet the Google quality guidelines.
Blogging
As we only target one keyword or phrase per page on the main website there will inevitably be good keywords with decent search volume that we cannot target. This is where blogging comes in.
On the main website we are looking for keywords that not only have decent search volume but have high buyer intent signals. So we might want our main page on electrical testing for landlords to be focussed on 'EICR Contractor'. Someone searching for this keyword combination knows what the electrical test is called and is looking for a contractor, so there is a good chance they want to hire someone.
On the blog we will focus on relevant search terms with lower buyer intent which will bring in people who are less sure of what they want. So, on the blog we may target questions like 'What is an EICR?' or 'How often to do an EICR?'
Having this range of content across the website and blog allows us to capture potential customers at different stages of the buying cycle.
Analysis
Just adding content and blog posts to the site is pointless unless you are measuring how well they are working. We use a range of tools including Moz, Google Analytics, Google Search Console and Bing Webmaster Tools to monitor how the site is performing. These tools let us see what people are searching for to reach the website and how they are behaving once they are there.
In the case of the £40,000 enquiry we were able to use the event tracking we had setup within Google Analytics to see the page where the customer had filled in the enquiry form and how they had found that page.
We can also use these tools to break down things like how visitors behave on the website depending on whether they are on a smartphone, a tablet or a laptop. One of the early changes we made to this client's website was to adjust how the phone worked on a mobile phone as we could see from our analysis that engagement rates were lower on mobile devices.
So what generated the £40,000 enquiry?
We know that the enquiry came from a particular page of content we had added to the site so we could say it was that. In reality we know that Google will be looking at the overall profile of the site. That is why we have also been promoting this business on Facebook and Twitter, and it is why we have been improving the quality of the content across the site.
None of these things is a particularly quick fix, or a magic bullet, that will get valuable enquiries straight away. It is simply a case of putting in the hours to do the research, write the content, analyse the traffic and repeat until we get the results our customers want.