Our focus is on providing a "fully managed" web experience because most businesses don't want
the headache of building and looking after their own site.
NO TECHNICAL KNOWLEDGE OR SKILLS REQUIRED.
We take care of EVERYTHING from domain registration, hosting set up and website build.
Our inhouse team provide ongoing technical support for your business
We can look after all your business's online needs under one roof
Flexible and affordable packages to suit the needs of startups

We'll help you avoid the common mistakes businesses make when choosing a website in our buyers
guide.
In short, we build beautiful websites and take care of all the "geeky" stuff such configuring
Wordpress correctly which is a nightmare if you've never done it before.
We provide all the services your business will need in house so you don't need to go to multiple
providers to get up and running and we're on hand to provide additional services as your business
grows.
Enhanced Wordpress Website for Business
FROM £999.99 Ex VAT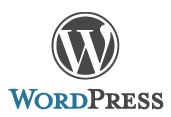 WORDPRESS isn't the most popular website "engine" on earth for nothing.
It's powerful, flexible and extendable and a "go to" for affordable e-commerce.
Our out-of-the-box solution is great for startups but powerful enough to grow with your business.
Powerful template design
Branded to your Business
Awesome images included
Add/Edit Pages Yourself
Excellent Blogging Platform
Responsive to Mobile
Learn More
Domain Names

FROM £4.99 Ex VAT

Get your domain names registered to secure your business brand name online. The Company Warehouse are a Nominet Accredited Channel Partner, the highest level of accreditation for UK domain name sellers.
Use our domain name search tool to find available names for your business.
Search Domains
Bespoke
Websites
FROM £2,999.99 Ex VAT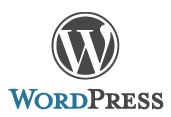 Our bespoke offering to get a WORDPRESS built to your specification, exactly how you want it.
Designed From Scratch By Our Pro Design Team
Easily Make Complex Pages Yourself
Edit/Remove Pages
Built in SEO tools
Wide Range of 3rd Party plugins
Excellent Blogging Platform
Bolt-on E-commerce Available
Learn More