SEO Services For Small businesses
Your potential customers are looking here…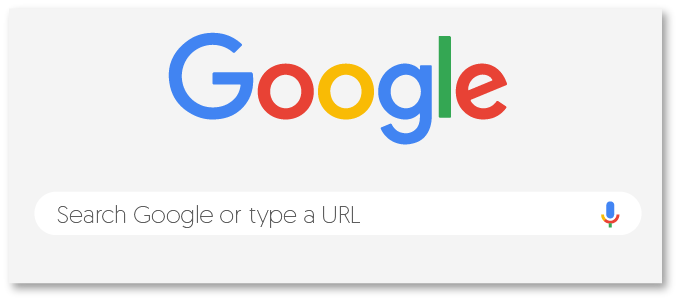 Will they find you here?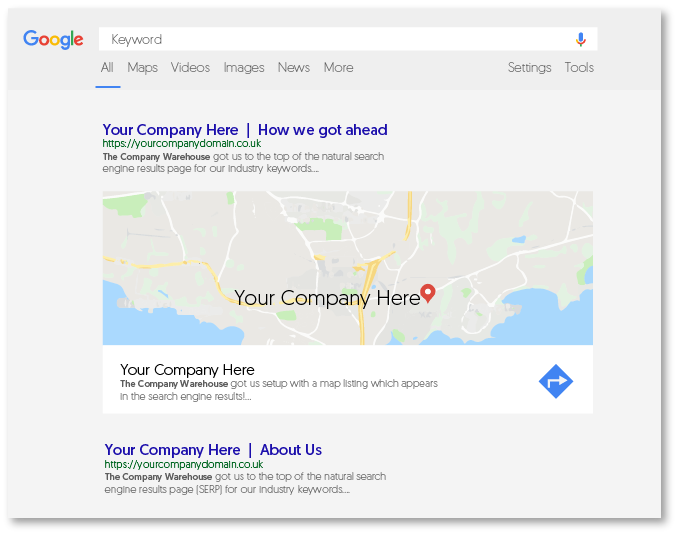 How we help
There are a lot of companies out there offering search engine optimisation "SEO" services that provide terrible value for money.

The truth is there are no "short cuts" and as Google stresses in their guide "Do you need an SEO" there are no guarantees.
Some services will even damage your search engine visibility.
If you're new to running a website it's easy to get caught out with a low cost SEO service that just doesn't work.
We can help put together an affordable SEO package and we'll always tell you what we are going to do and what results you might expect to achieve.
How much does SEO cost for a small business?
This is a bit like asking how much does it cost to build a house!
(or how long is a piece of string?)

The point is no two businesses are starting from the same point.
What do the customers you are targetting search for to find businesses like yours? Does your website have content to serve those searches? A keyword analysis will identify what people are searching for so that you can add actionable content you can add to your site to attract more traffic.

How competitive is you your industry sector? A competitor analysis will reveal what you can do to get ahead of your competitors.

What geographic area are you targetting? Optimising for seach traffic "near you" will be more achieveable than worldwide domination of your niche.

If you already have a website, are you getting traffic? This might be something that is more easily improved.

Or are there technical problems with your site that need to be addressed to boost your rankings? A technical SEO audit will show you if you have onsite problems or if a slow website is holding you back.


Keword
Analysis
Keyword analysis is the cornerstone of any SEO We identify the keywords, search terms and phrases that potential customers will be using to find products and services your business offering. If you don't know what people are searching for, you can't write brilliant content to engage your potential clients.
Nearly always the search terms with the biggest volumes are already targeted by your competitors but our in depth KWA software will dig up "related searches" and can often find "overlooked gem keywords".

Competitor
Analysis
Everyone wants to be top of Google for their industry search terms. Once you know the best search terms to target using keyword analysis, you need to understand the strength of the competition already ranking for those phrases. If you want to overtake them, you'll need to convince Google that your site should be ranking above your competitors.
We identify the search terms your competitors are targeting and can often find "easy-to-get" search terms where your competitors are weak or perhaps have been overlooked altogether.
Onsite
SEO
Google publishes their "best practices" guidelines for website owners. If you're not technically minded it's not an easy read.
We build all of our websites in line with Google guidelines so you never have to worry about whether you're doing something wrong.

Technical
SEO Audit
Technical SEO encompasses analysis of your website and "fine tuning" to improve performance. In the race to be #1 on Google sometimes you need to get down to the "nitty gritty". How fast do your pages load? Can server speed be improved? Can images be compressed? Can content be "marked up" or "tagged" to help Google understand it better?

Content
Writing
Content is king. Google themselves have stated this time and time again. Google's sole purpose is to deliver the searcher the best results it can.
We can help you to write better content for your website.

Social Media
Promotion
Social media plays an important role in the overall SEO framework. It's important to have active social profiles if your business is going to use them.
We can help by providing "hands on" social media management to help keep build your social profile and drive traffic to your website.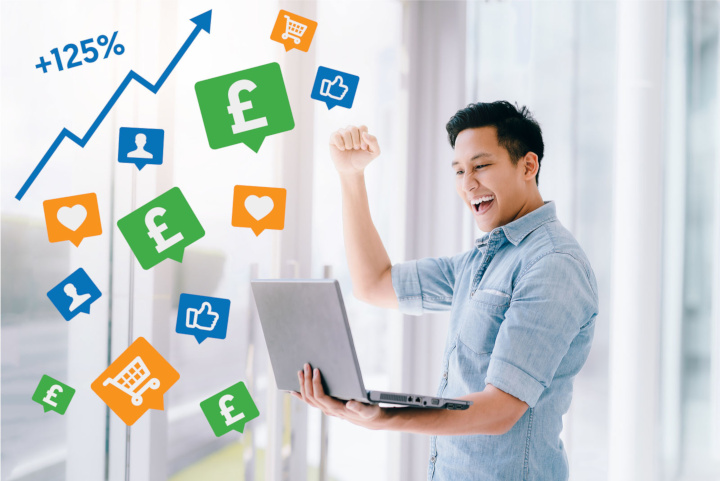 Most people now search for products and services online. SEO is the art of getting your website to the top of the search results on Google, and the other search engines, so that you have the best chance of getting their business. Our SEO services include:
Our in-house SEO team will research the keywords that will give you the most traffic
We will make sure that your website meets the latest Google Guidelines
We will create SEO optimised content to make your site appealing to Google
Ongoing analysis of your site performance on different devices and user groups
Our in-house SEO specialists can do one off projects to improve your SEO or, for the best results, can work on your website on an ongoing basis as part of our managed digital marketing package.
How does SEO work?
Your website is likely to be competing against hundreds of other businesses for the 10 positions on the first page of Google. To decide which of your hundreds of competitors will get a place on page one, and which place they will get, Google use a range of ranking signals.
Among the ranking signals Google look at are how your website has been built, the quality and quantity of content it contains, who links to your website and how active you are on social media. SEO is about knowing what these ranking signals are, which ones are important and making sure that your website meets the criteria.