Online Company Registration Specialists.
Enter a Company Name to get started!
Choose one of our Popular Registration Packages:
More than just a company registration service
TheCompanyWarehouse.co.uk provide a wide range of add-ons
to help you make a success of starting your new business.
Looking for more advice?
We can help with easy to follow guides and checklists:
Check out our 15 step guide:
"How to set up a Limited Company"
Read The Guide
The 6 things you'll need to register a company in: "Company Formation Checklist":
Read Our Checklist
Rated Excellent by our clients! Trust us to register your limited company
Low Cost Company Formation is in our DNA
When I started TheCompanyWarehouse.co.uk, if you wanted to start a limited company you had to make a postal application and it took weeks to register a company name with Companies House (this was before the online company formation was possible).
The only way to get round this delay was to buy a ready-made company or an off-the-shelf company from a company formation agent.
The go-to place to get your ready-made company was by looking in The Exchange and Mart.
For all you groovy young hipsters, the Exchange and Mart was a weekly paper based version of "ebay".
Company formation agents would advertise the names of hundreds of pre-registered companies that were available to transfer the same day.
You picked a name you liked or purchased some like "Purple Monkey Dishwasher Limited" and changed the company name afterwards.
The market price for a company was £80-£100+ with add-ons like getting the documents sent out to you by motorbike courier.
I came along in 2003 and cut prices in half (and also offered customers the chance to pick their own company name too).
Image of our Exchange & Mart Advert from 2003/4
Vanessa, my lovely sales rep at E&M told me the 1st week my ad came out to say she got calls from about a dozen other agents all saying our pricing was too low and would go bust!
That tiny ad cost about £65+VAT / week (£3380) per year. I paid extra for colour so despite having a small ad it stood out on the page.Those other companies were buying whole pages.
In February 2004 I moved to a 100% online company formation service.
How long does it take to register a limited company?
You will see a LOT of claims by company registration agents about how quick their company formation service is.
Our "inter company" record for a company incorporation, registered on the first time it was presented and paying the standard Companies House filing fee is about 14 minutes. That company was presented at the end of the day on New Year's eve and I think the inspector probably wanted to go home.
Here are the facts.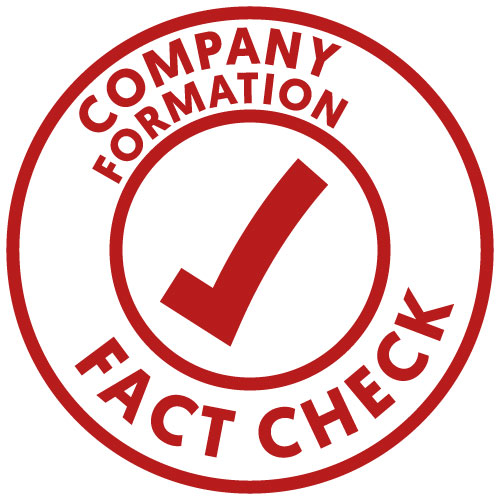 On any given day the time it will take to register a company will be about the same whoever you choose to use.
Why?
Because the company registration process is the same for all agents and actual amount of time that it will take depends entirely on the workload at Companies House.
The Company Formation Process
All applications to register a limited company are processed by the Government at Companies House.
For online company registrations once you have completed the order details for your company the application is "presented" to Companies House which means sent electronically via secure connection.
The application goes into a queue. Once it gets to the front of the queue it is checked by an inspector to ensure it complies with all the company formation rules. Depending on how many applications Companies House has that day will depend how fast the company gets to the front of the queue and is registered.
If an application is rejected, it needs to be corrected, resubmitted and then join the queue again.

Why do applications to register a company get rejected?
Sometimes there is nothing wrong with an application and it will still get rejected. For instance when you provide the company director's address details this must be your "usual residential address". If the address looks like a commercial address, the inspector may reject the application. This could happen because you think by adding something like "Enterprise House" to the front of your address your business will look a bit bigger and more established. Sometimes people genuinely do live at commercial sounding addresses.
What are the requirements to start a company?
You can find the minimum requirements for starting a limited company in our company formation checklist containing the information we need for each of the company directors and shareholders here.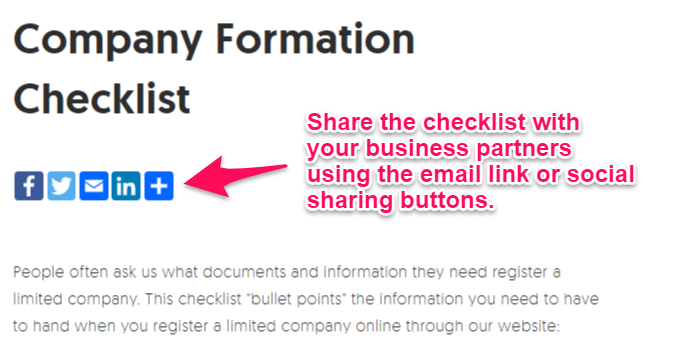 If you are registering a limited company with more than one person, we've made it easy to share the requirements with your business partners, simply use the email or social sharing buttons so that you can be sure you have all the information you require to complete the company registration forms on our secure client area.
FREE client dashboard to help manage your business:
Secure Client Dashboard
"My Company Warehouse" puts you in control of your company 24/7.
You can easily manage all your services and control your account with us wherever you are.

Register Today
Accounting/Bookkeeping
Software
Need to raise your first invoice?
Got expenses to claim?
We'll show you how to take control of your bookkeeping with a 30 day trial of of Kashflow (FULL VERSION].


Find Out How It Works
Business Email*

No more Hotmail, Gmail or Yahoo email. Create a professional image and send and receive email from your desktop, tablet or mobile with our low cost business email set up on your business domain name.

Get Your Mailbox
Dedicated Account
Manager
We're here to help you get your business off the ground and get the most out of our services. You'll get a dedicated REAL PERSON to understand the needs of YOUR business.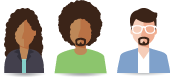 Contact Us
24/7 online support with ticket system
*30 day free no obligation trial