How do you buy a company name?
Every year, we help thousands of new businesses buy their ideal company names.
The process in the UK is known as "company formation".


The process is simple and can be completed within one business day.

Simply enter the name you want to buy into our company name search tool and we will instantly check the 4 million names already registered to tell you if the name you want to buy is available.
It only takes a few seconds for us to run a search and you'll see a screen like this: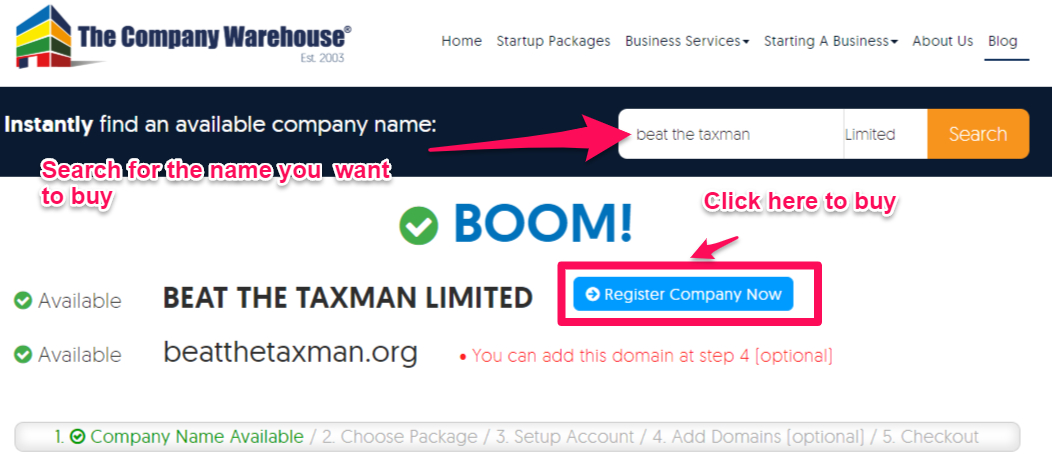 However company formation is relatively straight forward and our team of business consultants can guide you through the process.

If you know that you want to buy a limited company, use our company name search tool to ensure that your chosen company name isn't already in use and is available to buy.

Then simply choose a package and buy your company name, securing it for yourself and for your business.
We make buying business names easy.
To secure a company name it must be registered with Companies House who are the relevant government department in the UK.
We'll take care of that.

We are also domain name registrars so we check if the domain name is also available for you to register with your company.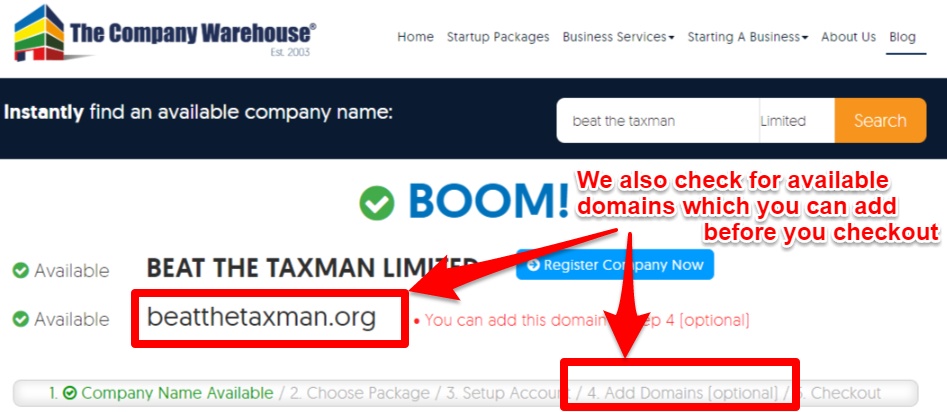 You can learn about the complete process for setting up a limited company in our guide and find answers to just about every question we have ever been asked in our limited company FAQ.
Once you have purchased your company name, be sure to fully protect it by registering it as a trade mark. Simply forming a company and registering the company name with Companies House does not mean that you have an absolute right to use it. If an existing business is already using your company name or has a trade mark which covers it then you could quickly find yourself in trouble.

It is therefore well worth getting a professional trade mark search done before you register your name. Our blog article covers the details of why it's beneficial to register your trademark and protect your investment.
Need Help?
If you have any questions or would like to speak to one of our professional consultants about which package is best for you then please call or email us today, we are here to help.
Call: 0800 0828 727