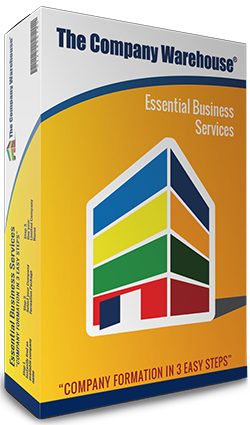 Get the Same Company Registration as going direct to Companies House!
AND 20% cheaper
Our system is easier to use than Companies House.
Don't believe us?
Read this on registering direct with Companies House.
Highlights
Is this still a fast formation?
You bet!
IS there any paperwork to sign?
Nope - everything is taken care of online.
How will I get my Company documents?
We provide the company formation documents as soon as the company is registered to your secure client area.
Can I still get the other freebies from TheCompanyWarehouse.Co.Uk?
Absolutely. You can get access to all the same free resources. These are available to all our clients.
Even the SEO tools and Trials of your online bookkeeping software and business email?
Yes.
Do you recommend this package?
This package gives you the same thing as registering at Companies House
Billing and eligibility
Eligibility

UK Residents only
Must be forming a company for your own use (no accountants/agents)
Maximum 2 Directors/Shareholders

Customer commitments

NONE

Other fees

NONE

VAT

NONE

Companies House Filling Fee

£10.00 (included)

Delivery Costs

NONE

Debit and Credit Card Fees

NONE

Recurring costs

NONE
Features
The same company formation as Companies House but 20% cheaper
Pay less and get the same company registration and documents as the government provide
Better than Companies House
Unlike Companies House we can provide:
Share certificates
Statutory registers (a legal requirement)
VAT & PAYE Registration
Accountancy help & support
Business email
Business websites
Logo & Business card design
Business phone numbers
View a checklist of information required for this product
How does it work?
There is a 2 stage order process. You will pick your company name, provide a few details and pay. Then you will go to a form where you will be asked for the director and shareholder details.
We will do an ID check on the directors and shareholders you have listed and then submit your company to Companies House.
Your company application will be reviewed by Companies House. They will then provide a company number and the Certificate of Incorporation.
Is it for you?
The companies house company formation package will give you a Private Company Limited by Shares – the most common type of limited company in the UK.
This company can be used by trading businesses in virtually all industries in the UK. It can also be held dormant to protect the company name.
The companies house company formation can be used to form a company for your own use or to form a company for a client to use.