Corporate Compliance Document Pack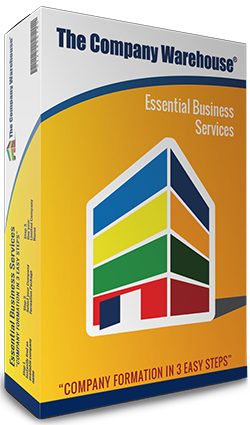 Our legal team will quickly draft the statutory registers for your business.
We will provide digital copies of your documents in you're my Company Warehouse members area and we will send you hard copies in the post.
Knowing your business is abiding by the letter of the law with little fuss means you can rest assured and get on with the important things.
Statutory registers include:
PSC Registers
Register of Members (Shareholders)
Register of Directors
Register of Secretaries
Register of Mortgages and Charges
Register of Debentures
Minutes of Directors' and General Meetings
Billing
VAT

£12.00

Companies House Filling Fee

£12.00 (included)

Debit and Credit Card Fees

NONE
Companies Act 2006
Following the 2006 Companies Act it became a legal requirement for limited companies to have paperwork known as statutory registers in place. Companies House doesn't provide this paperwork when a company is registered and all newly formed companies are expected to put the documents in place themselves.
To ensure you are legally compliant, we can provide you with complete set of statutory registers for your limited company. For a low, one-off cost, our corporate compliance document pack is the perfect solution for your legal compliance needs. The document pack includes each of the essential registers outlined on the table below.
| Requirement | Companies Act 2006 section | Fine for non-compliance |
| --- | --- | --- |
| Register of members (shareholders) | Section 113 | Level 3 |
| Register of Directors | Section 162 | Level 5 |
| Register of Secretaries | Level 5 | Level 5 |
| Register of Mortgages and Charges | Section 869 | Level 3 |
| Register of Debentures | Section 743 | Level 3 |
| Issue Share Certificates | Section 769 | Level 3 |
| Keep Minutes of Directors and General Meetings. (Minutes of first board meeting on registration) | Section 248 | Level 3 |
Features
NEW - Now Includes Persons with Significant Control (PSC) Registers required for all limited companies since April 2016
All limited companies are legally required to have compliance documents known as "statutory registers" under The Companies Act 2006
These documents are needed as soon as the company has been formed and should be kept at the company's registered office address
Companies House don't provide these documents
Failure to have the correct documents in place can lead to fines of up to £5,000
You may be asked to supply some, or all, of the documents when opening bank accounts, applying for loans or funding
We can provide the documents you need and tailor them to your business
Corporate Compliance Document Pack