Get the same company formation as going direct to Companies House!
AND
1) It's FREE!
2) Our system is easier to use than companies house.
3) We have lots of other neat services we think you'll like.
Highlights
Is this really free? What's the catch?
No strings this is FREE if you meet the criterea below (pretty easy)
Simply like and share our FACEBOOK PAGE.
Please ensure Public is selected when sharing: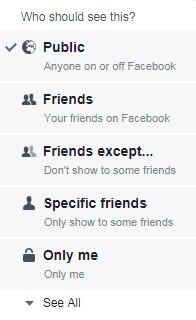 Like and Share below:
But surely something must be different?
Not really - you should read the long explanation.
And the company documents are the same as a paid package?
Yes. We provide the company formation documents as soon as the company is registered to your secure client area.
Will I still qualify for the other freebies from TheCompanyWarehouse.Co.Uk?
Absolutely. You can get access to all the same free resources. These are available to all our clients.
Even the SEO tools and Trials of your online bookkeeping software and business email?
Yes.
Do you recommend this package?
Our recommended package can be found here.
It's faster than the FREE service and includes statutory registers.
Billing and eligibility
Eligibility

UK Residents only
Must be forming a company for your own use (no accountants/agents)
Maximum 2 Directors/Shareholders

Customer commitments

Must like and share our Facebook Page

Other fees

NONE - This is FREE

VAT

NONE

Companies House Filling Fee

£10.00 (included)

Delivery Costs

NONE

Debit and Credit Card Fees

NONE

Recurring costs

NONE
Features
Ready to trade Limited Company
No paper forms to sign
2-3 day registration
Free "My Company Warehouse" login
Digital Memorandum & Articles of Association
Digital Certificate of Incorporation
Combined company and domain name search
(FREE unlimited searches)
Directors or Secretary's service address
Accountancy consultancy
Free bookkeeping and accountancy software trial
Free Business Email Account
Free connection to an 08 business telephone number
Free SEO consultation
View a checklist of information required for this product
How does it work?
You use our free company name search tool to check your new company name is available.
You fill out some basic information about what the company will do, your address and who the company directors will be.
We form the company for you with Companies House.
We give you your official company number and certificate of incorporation.
Is it for you?
This package will register a Private Company Limited by Shares at Companies House. You will be able to add multiple company directors and allocate shares to them.
This company formation will get your company name officially registered and give you a legal structure to trade through.
Managing your company finance
To help you make the most of your new company we can provide you with free accountancy advice and free bookkeeping software. You will also be able to order PAYE and VAT registrations with your company formation.