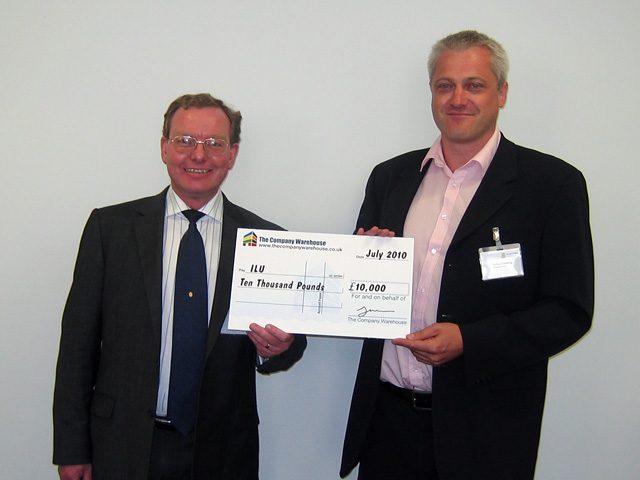 TheCompanyWarehouse.co.uk is partnering with Anglia Ruskin University's International Law Unit to provide detailed research of growing business within the UK. With the legal expertise provided by the ILU and the wealth of research data collated by The Company Warehouse, the joint initiative will be a fruitful partnership for both parties and the business community as a whole.
Richard Jobling, Managing Director of www.thecompanywarehouse.co.uk says:
"Recent indicators show there will be 200,000 limited companies commencing business in 2010.The Company Warehouse interacts with 150,000 of these and anticipates that around 25,000 will become clients of the company. This gives us a unique insight into the practical challenges facing start up companies in the UK and I feel it is right for us to utilise the platform we have to speak up on behalf of this group. From a commercial perspective it is in our interest to better understand our customers, and one way of acquiring this knowledge comes from investment in detailed research."
This is why as part of the partnership The Company Warehouse have donated £10,000 towards the ILU and the business start up and trends research. This joint initiative will allow The Company Warehouse to provide more comprehensive services to meet the changing needs of SMEs within the UK.
Dr Tom Mortimer, Director of The International Law Unit and Head of Anglia Law School, added:
"This is a most welcome partnership. Together we will be able to provide a rich resource for SME's and regional entrepreneurs. This is yet another example of the ILU going from strength to strength."
Anglia Ruskin University's ILU works with external partners to undertake consultancy, research and continuing professional development activities, transferring cutting edge research, practice and innovation from the academic environment to the business world, governments and international agencies.

TheCompanyWarehouse.co.uk is one of the UK's leading online company formation agents, providing a wide range of business start-up services to thousands of SMEs over a variety of industry sectors.
Constantly growing, the Chelmsford based business is expanding its offerings in order to be able to offer the best possible services to new business owners. With design services for business websites, company logos and corporate identity, legal services for trade mark and data protection registration and a wealth of other business services; this company formation agent is the one to keep an eye on in coming months. Partnering with ILU is just one of the ways The Company Warehouse is investing in the local area and supporting growth of small business within the UK.