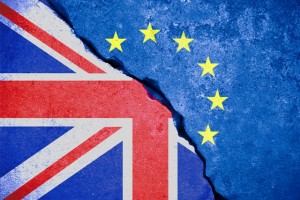 As a company formation agent we monitor trends in UK limited company formations. From our previous research we knew that around 11% of the directors of newly formed UK companies are EU citizens. We were therefore keen to discover what effect Brexit would have on UK company formations numbers.
We were pretty sure that we would find a dramatic fall in the number of EU citizens starting businesses in the UK given the uncertainties over their future status post Brexit. In fact, we found that the numbers had gone up.
Between 30th June until 4th July 2016 13.1% of Directors forming new UK companies gave an EU country as their nationality. This compares with an average rate of 11.5% in the period from March 2015 to April 2016. When we looked at the 5th July on its own we found a rate of 12.45% of newly formed companies having an EU director.
 Find out which EU countries had the highest number of new company directors
What does this mean for the UK startup scene?
One of the current government's most trumpeted successes has been their encouragement of entrepreneurial culture, the growth of tech city and the rise in the number of UK businesses to a record high of 5 million. The general consensus has been that Brexit could spell the end for all of this.
In the days since Brexit there have already been a lot of articles and opinion pieces written about the dire effect Brexit will have on the UK startup scene. Startups in the finance sector have been considering relocating offices and startups in the tech sector are reported to be looking to Berlin as an alternative location. Indeed the German Free Democratic Party has been seen driving a van around London with the slogan "Dear Startups, Keep calm and move to Berlin" on the side.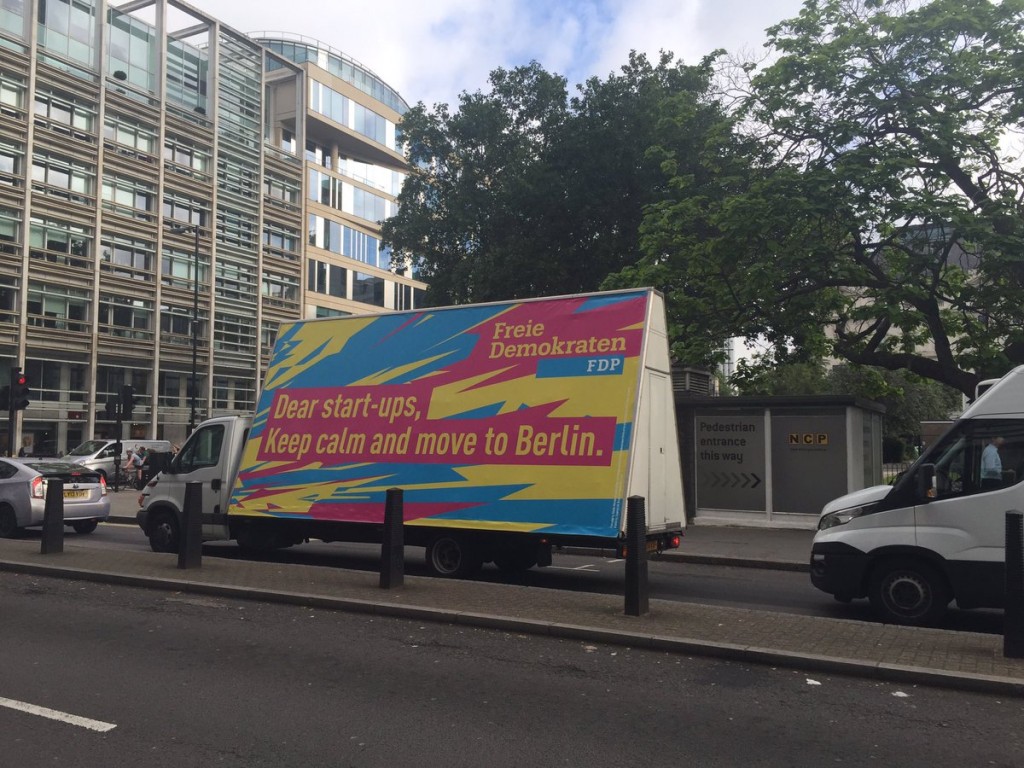 With reports of a potential exodus of startups from the UK we would have expected a big drop in startups activity. This does not appear to be the case and, as our figures show startup activity by EU citizens has been on the rise in the few days since Brexit.
There are still a lot of uncertainties for EU citizens in the UK, with no clear indication of who will be able to stay or for how long. The Company Warehouse will be monitoring the rates of EU citizens forming limited companies on a daily basis to see how the Brexit debate impacts on startup activity.
Notes on Methodology:
The figures we are using are for EU citizens involved in new limited company formations. Limited companies make up around 28% of trading UK businesses. The statistics for limited companies therefore don't tell the whole picture of what is going on with UK startup scene but they are widely used as an indicator of entrepreneurial activity. 
TheCompanyWarehouse.Co.Uk compared two data sets
A period from March 2015 until April 2016 (well before the referendum and when remain was still well ahead in the opinion polls) and 3 days from 30th June until 4th July 2016 (a week after the leave result where it might be assumed that EU citizens may have put off any plans to start a business in the UK and long enough after the result to be sure to exclude those Directors who may have commenced the incorporation process before the result was known).
In data set 1 11.5% of Directors of UK Companies gave an EU country as their nationality. Sample size 801,714.
In data set 2 13.1% of Directors of UK Companies gave an EU country as their nationality. Sample size 4755. 
Raw data is available on request to reputable news agencies for analysis and checking our results. Please email pressoffice@thecompanywarehouse.co.uk.
Attribution, copyright and Licencing:
Author:  www.thecompanywarehouse.co.uk
Title: Unexpected Rise in EU Citizens starting businesses in the UK post Brexit

This work is licensed under a Creative Commons Attribution 4.0 International License.