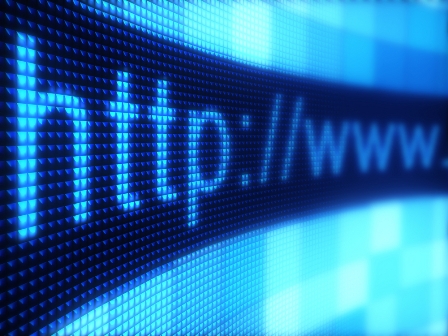 Top level domains (TLDs) are the bit that comes at the end of a website address. Common examples would be '.com', '.co.uk' and '.org'. Which TLDs you can use is decided by ICANN who are an American not for profit organisation. Recently they have taken the decision to expand the number of TLDs available and have been accepting new applications. Companies like Google, Amazon and the BBC have been applying for permission to run these new TLDs (and paying around £120,000 each for the privilege). The hottest competition is around '.app', '.home', '.inc' and '.art'.
With companies willing to invest so much money into competing for these TLDs it is worth considering which one to pick when choosing a website address. There are already dozens of TLDs to choose from such as '.com', '.co.uk', '.me', '.tv' and '.info'. When searching for a domain name for your new website you may be offered a number of TLDs.
A lot of research has been done on whether different TLDs produce better results from the search engines. So, for instance, would 'www.example.com' come up higher in the search results than 'www.example.co.uk' if the content of the two sites was equal? Leading books on SEO suggest that it is always best to use a '.com' address, and these are the most popular TLDs. However some research shows that a '.org' address will do better in search results than a '.com'.
For a new business trying to attract customers in a specific area one of the country TLDs, such as '.co.uk', is seen to hold a slight advantage. This advantage can be increased when combined with UK based website hosting. The reason for this is that if someone is searching for 'UK car hire' then search engines like Google and Bing will try to provide sites from the UK in the results. If your site has a '.co.uk' address and UK hosting (and is about car hire) then it will be seen as being relevant and will rank well in the search results. The obvious downside of this is that if someone is searching for 'France car hire' you are unlikely to do well. '.co.uk' domain names are therefore best for websites offering UK specific services.
Other than '.com' and '.co.uk' domain names there are currently lots of other options such as '.tv', '.info' or '.cc'. The general consensus is that using these TLDs is seen by the search engines as a spam indicator. As a result they are likely to be displayed much lower down in the search results. Having said that, it is also generally acknowledged that if you have a good quality website with one of these TLDs it will still do well, it may just take it a while to get there.
An important consideration when choosing your TLD is user perception. People are used to seeing '.com' and '.co.uk' TLDs, they are less used to seeing a '.me' address. This is especially important for business websites, and new company websites in particular. Having a standard '.com' or '.co.uk' domain is likely to be seen as more trustworthy by potential customers.
Finally it is worth considering what domains are available for you to buy. If 'www.mynewsite.com' is already taken is it worth buying 'www.mynewsite.co.uk'? Take a look at the site which already exists and see whether it is likely to be a competitor. Are people going to go to their website by mistake when searching for your company or product? If the answer is yes then it is probably worth rethinking your domain name. Likewise if you search for 'www.mynewsite.co.uk' and find that the '.com', '.org' and other variations are available it is worth buying them all. This stops competitors from setting up sites which can steal your traffic or from people setting up spam sites to trap your customers. All of these domain names can be pointed to the same website so whatever variation of your address they type in they will find it.
Once you have a basic idea of what kind of domain name you want, have a play around with our domain name search. We have some of the cheapest domain names in the UK including '.co.uk' domain names from £1. We also offer UK based website hosting which is free for the first 3 months.