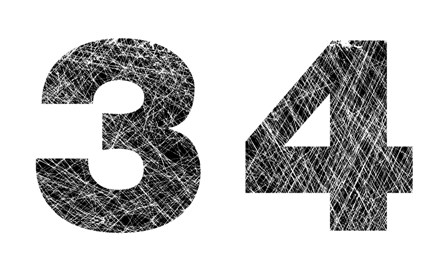 The popular image of an entrepreneur tends to either be an old white man like Richard Branson or Alan Sugar or a young white man like Facebook founder Mark Zuckerberg. Much of the conversation around startups tends to focus on the young face of entrepreneurs and in particular on tech start-ups. The UK government has recently started to invest heavily in promoting start-up businesses and they are particularly focussed on young people. However research increasingly shows that businesses are being started by people of all ages.
The 2011 report on entrepreneurship in the UK by the Global Entrepreneurship Monitor (GEM) showed that the age group with the second lowest entrepreneurial activity was 18 to 24 year olds. The only age group with lower entrepreneurial activity were 55 to 64 year olds. According to the GEM report the most popular age to start a business is 25 to 24 years old with 35 to 44 years old being the second most popular age group. This is mirrored across many economies with a similar pattern of ages and entrepreneurial activity in regions as diverse as Sub-Saharan Africa and the Caribbean. One of the few countries that bucks this trend is Germany where 18 to 24 year olds form the majority of those involved in entrepreneurial activity.
The relative lack of entrepreneurial activity in 18-24 year olds has been used to explain why the UK government recently has to expand its Start-up Loans Scheme to 30 year olds after a poor uptake. However some research suggests that 18 to 24 year olds may not be the best age group to be starting businesses. Work from the Founder Institute suggests that 28 and over is a good age to be starting a business with 34 as the ideal age. The reasoning they give for this is pretty straight forward. 28 to 34 year olds are likely to have some experience of management, completing projects and operating in a business environment. The same research suggests that the most effective entrepreneurs tend to be starting businesses in industries where they have previously been working or where they have some experience. This means they are more likely to be able to spot gaps in the market and have the connections and knowledge to get their start-up working.
Without the advantages of real world industry experience 18 to 24 year olds are likely to face more of an uphill struggle getting their business off the ground. This is why the Start-up Loans Scheme and organisations such as The Princes Trust which work with young entrepreneurs place a lot of emphasis on the role of business mentors. These are often experienced business people who have been through the process of setting up a business before and know what to do and what to avoid. While it is good that young people are being helped to start their own businesses, especially in a time of high youth unemployment, some people have called for government start-up support to be expanded to encompass all age ranges. The Federation of Small Businesses (FSB) have made the extension of the Start-up Loans scheme to all age ranges part of their wish list of the next budget. With the majority of new business founders not being in the 18 to 30 age range it would make sense for support for start-ups being extended to those most likely to start a business.
Whatever your age The Company warehouse can help you to start your business with free consultancy and guidance. Browse our company formation and business registration packages online or give us a call on 0800 0828 727.