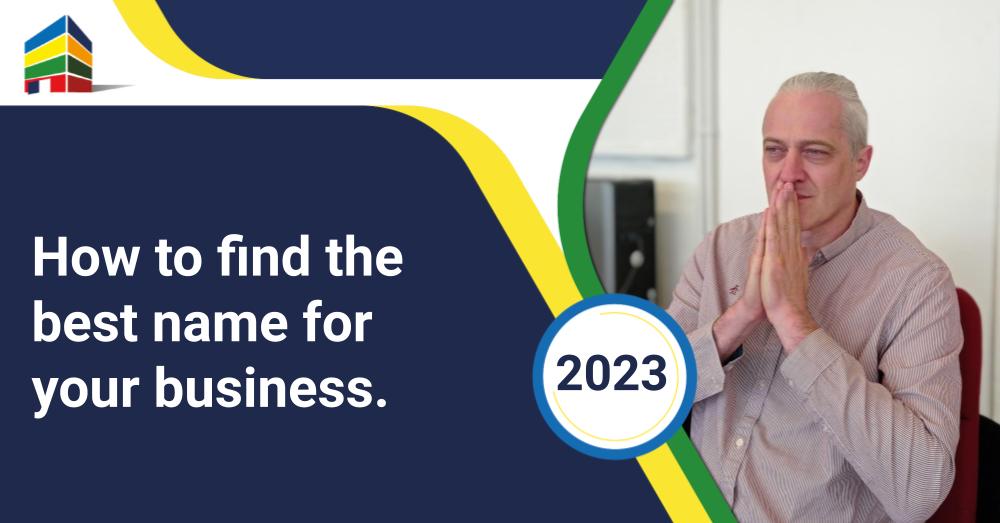 Part of the fun when thinking about starting a business is researching the best business names.
It doesn't cost anything to do this and you can even make money from your research!
I'll explain the tools you need to use and reveal the tips and secrets
First think of a name for your business
Check if the name is taken already as:
A limited company; and
If the domain name is available; and
Check any Social Media handles that you might want.
Once you've finished your research you can learn how to register a business name with our guide.
⏬⏬⏬Use these free search tools to carry out searches:⏬⏬⏬
Check for limited company names available to buy here:
Check for domain names here:
Check multiple Social Handles availability here:
So how do you make money from business names?
The secret is to find out if there are potentially high value names in your area that have yet to be registered. Sometimes people let these names lapse so they become available again as well.
What are high value business names?
The reason some names are deemed to be "high value" is because the business name matches a popular keyword search in Google.
Things like "Designer Trainers" or "Cheap Cruise Holidays" would be examples.
Most of these names with "global appeal" will already be taken.
There are high value names that you can find and use for your business.
How to come up with the best business name?
The easiest example of a high value name is one where the name contains the product or service you are offering and the location you are in.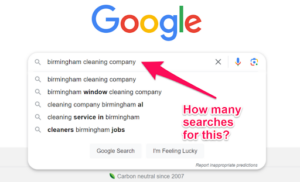 So people will search for things on Google like
"Birmingham Cleaning Company"
We can use SEO software like SEMRUSH to get search (traffic) estimates for this search and closely related search terms.
From this we can see there over 500 searches for cleaning companies EVERY month in Birmingham!
Why are "high value names" are the best for local SEO.
So if you happen to register "Birmingham Cleaning Company Limited" as a company with us and can register "BirminghamCleaningCompany.Co.uk" guess what happens?
It's possible to get a big boost in the search engines!
This is because when somebody searches for "Birmingham cleaning company", Google decides that the searcher might be looking for your company and displays your business details in the "goldilocks zone" at the top of the search results!
This can mean more calls, website visits and money for your business.
So how do you make money from your research?
If you can find a high value business name in your niche, the BIGGEST way to profit from a high value business names is to build a website on it and take all the sales enquiries!
That's the great thing part. There are 2 other simple ways to make money from best domain names.
1. Once you register the domain you can place adverts on it and earn a revenue from the clicks these receive.
2. Later on you can sell the domain if you decide you don't want it. High value domains are always in demand.
And the best thing is there are companies that specialise in helping you monetise and market domains.
Spoiler: This can get addictive!

You may also like: Funny Business Names.