Changing your company name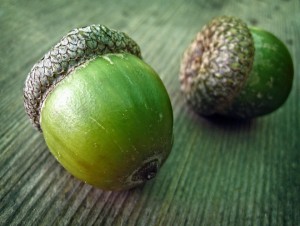 , there are plenty of things to remember. Some you might have already thought about, others might not have crossed your mind.
So what things should you think about when changing your company name?
1. Trade Mark Search
Before you've even started the process of changing your company name, you should carry out a trade mark search using your new name. The last thing you want is to go to all the trouble of changing your company name only to find that someone else has already registered that name as a trade mark. This sort of situation could lead to serious problems and unforeseen costs as the other business takes legal action forcing you, once again, to adopt yet another name for your limited company.
With a simple trade mark search, you can ensure that your new name is not already claimed by someone else and is safe to register. Remember, just because a company name is not on the Companies Register does not mean it isn't registered as a trade mark. It's possible for all sorts of businesses and individuals to register a trade mark, so carrying out a trade mark search is the best way to ensure your business is protected from further problems in the future.
If the search comes back clear, you might like to think about performing a Trade Mark Registration in order to protect your own business name from use by others. There are a number of benefits to trade mark registration which make this process valuable.
2. Updating Your Statutory Registers
Part of running a legally compliant limited company includes the proper maintenance of the statutory registers (also known as corporate compliance documents). These are a requirement by law laid down by the Companies Act 2006. Failing to keep the correct registers for your company may leave you open to a fine of up to £5,000.
Changing your company name, you must ensure that you properly update these documents and registers or if you do not already have them in place, ensure that they are drawn up to protect you from unnecessary legal action and painful fines.
3. Inform HM Revenue & Customs
If as part of running your current limited company you employ staff to manage your business then you will be instantly aware of the need to inform HM Revenue and Customs of the change of company name and details. Even without staff you will still need to let the taxman know of changes to your business. Submitting of annual accounts will still need to be carried out each year.
You can report changes to your business directly to HMRC by following the guidance on this page – https://www.gov.uk/tell-hmrc-changed-business-details.
4. Change Company Domain Name
Changing your company name, you'll need to consider adopting a new domain name to match. If you already have a website in place for your business, you will probably find that the old web-address does not suit your new company name. If that is the case, use our domain name registration service to register your new company name with a more suitable domain name.
Of course, this does not mean you should abandon your old domain name. There may be good reasons for keeping it; if you already have any sort of client base then you might want to take them into consideration. Also older domain names hold more value with the search engines, so hanging onto it and re-directing it to your new company domain name maybe worthwhile. Alternatively, you could auction or sell the domain name. Good domains can fetch a hefty price indeed.
5. Company Logo Changes
With changes made to your company name, you'll also need design a new company logo to match. As you will know, your company logo is an important part of your business and a way for your customers to easily identify you and separate you from competitors in the market place. A company logo is one part of building a brand and achieving the recognition your business deserves.
For a professional and affordable company logo design, why not turn to The Company Warehouse, the UKs leading company formation and business start-up agent.
6. Updating Your Company Website
A company name change might also mean your company website needs an overhaul. Outdated content, incorrect company details and marketing material related to your old company will be no use of you with the changes to your company name. A fresh website design will revitalise your business, breathing in new life and modernising the feel. Search engines also love new content and updates to a website, so it can only help to improve your ranking and enhance your business.
7. Informing Your Bank
You'll need to inform your business bank of any changes to your limited company. Without suitable business banking a limited company will find it very difficult to operate and continue to grow. You might find it worth shopping around for a new business bank account, rather than sticking with your current bank. Every bank offers different incentives, rates of interest and services which make them all worth considering according to your business needs.
8. Updating Memorandum & Articles of Association
With a new company name (and possibly a wealth of other changes to your business) you will need a new and updated set of memorandum & articles of association. With the up-to-date company details and structure.
You might also consider company restructuring to set up different share classes and a new structure to take advantage of various benefits available under company law. Most companies registered online are formed with 'generic' memorandum and articles of association as prescribed under the Companies Act 2006. These are great for many companies and keep the company structure simple, but they can be restrictive. Along with a company name change you may wish to consider adjusting the structure of your business. A restructure may allow you to setup employee share incentive schemes, allow for external investment from a variety of sources, create a more tax efficient structure or turn the business into a charitable, non-profit or more specific company type (such as a right to manage company). If you think you might benefit from a company restructure, whether you are changing your company name or not, contact The Company Warehouse legal team for support and guidance on the benefits.
9. Your Customers
Perhaps one of your first considerations before you change your company name should be your customers. How would they feel about the change? There are instances where companies have carried out a re-branding which has backfired on them (High-Profile Business Re-Branding Examples & Things To Consider). There may be many reasons why you wish to change your company name, but if you are planning to stay in the same industry, providing the same services to the same market, then you will want to consider your customers. You certainly will not want to risk losing loyal, respected customers, simply because they are not aware of changes to your business. Similarly, if they are unhappy with the changes, you risk pushing them away to your competitors. Your customers are a valuable source of feedback, don't underestimate their value in helping your business grow.
10. Use of Sensitive Words
When you first carried out a company formation you might well have given some consideration to sensitive words – those being the words and phrases, prescribed by law in the use of a company name. In choosing a new company name, you will also need to think carefully about your choice of words. Many words are included in the various appendices and although it is not impossible to include them when changing your company name, it will involve some extra effort and satisfaction of specific criteria. Be sure to approach us if you are aware that your new name includes a sensitive word and need support to get it properly registered. Our legal team have the knowledge and experience to help you do just that.